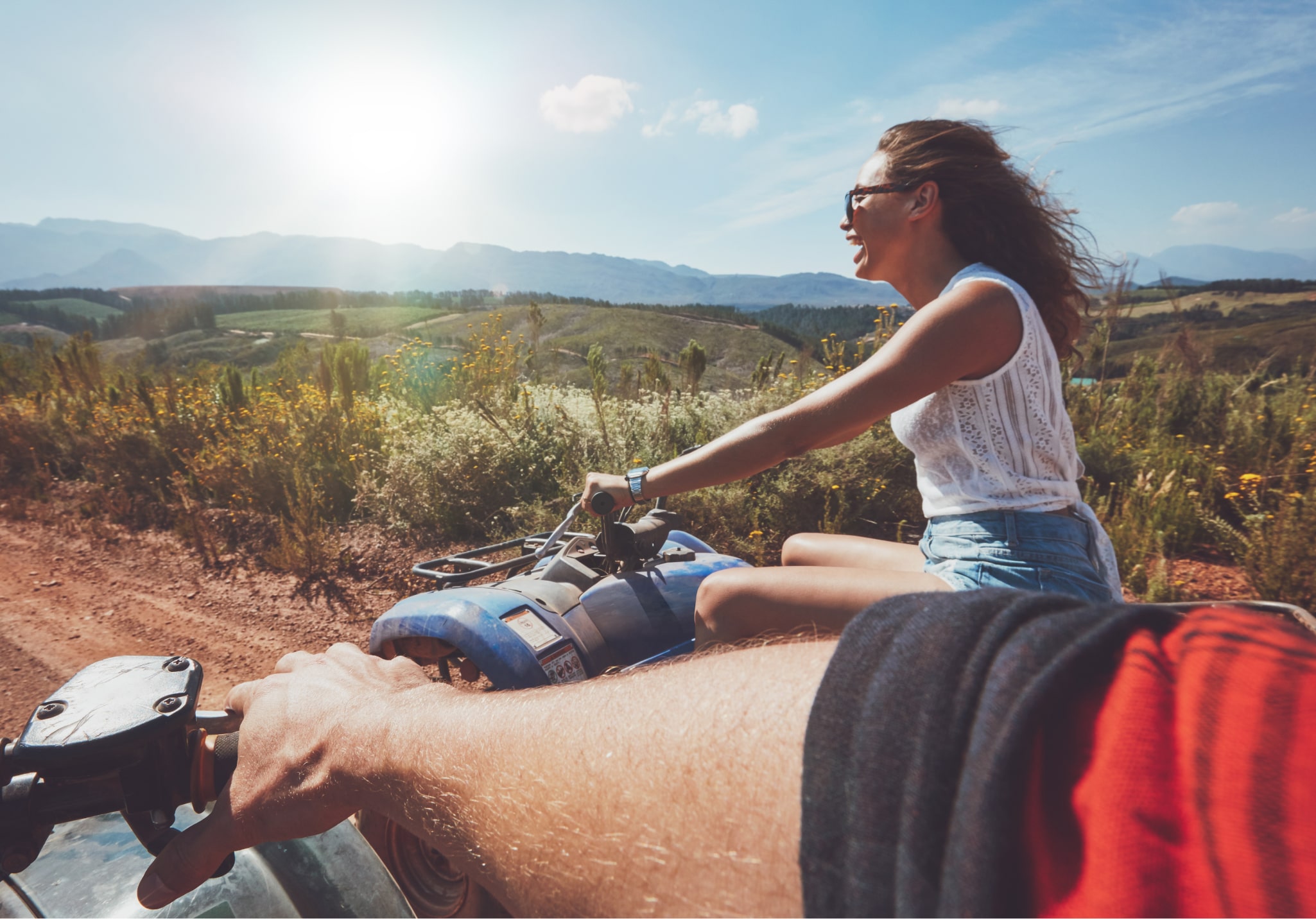 Go on a quad tour around Murcia
Explore Costa Cálida and Costa Blanca with our 4x4 quads, there's no better way to enjoy the Mediterranean landscape. You can decide whether you want to drive around Murcia's coast in calm, or prefer to experience the full power of our quads on the dirt tracks of "Sierra minera de Cartagena". Either way, you'll feel the freedom of driving these amazing vehicles and enjoying some fresh air.
---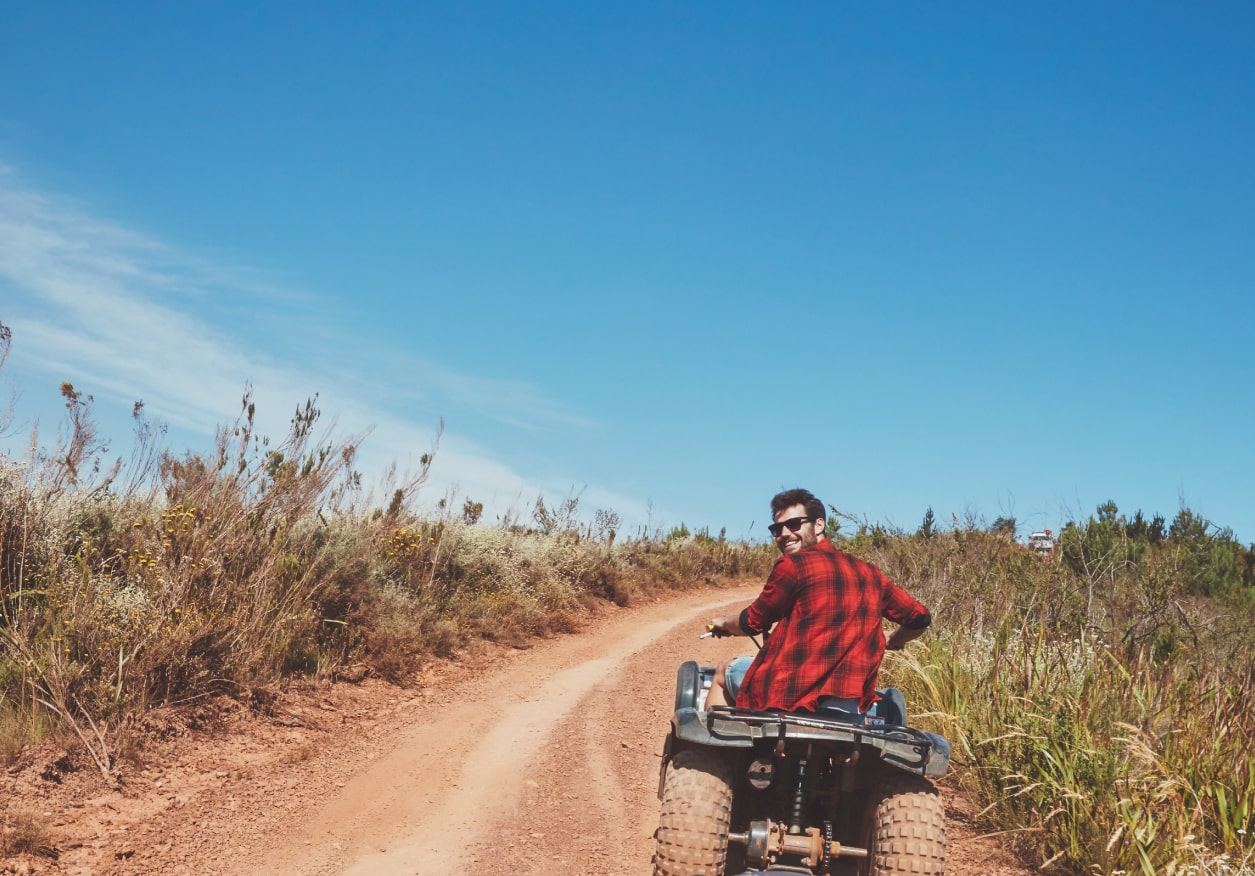 With our quad rentals service in Murcia you decide your own route. We make sure that our powerful quads are ready and in perfect conditions for your big adventures, while you plan which will be your final destination. There's no limitations.
Explore Murcia freely
A new way to discover Murcia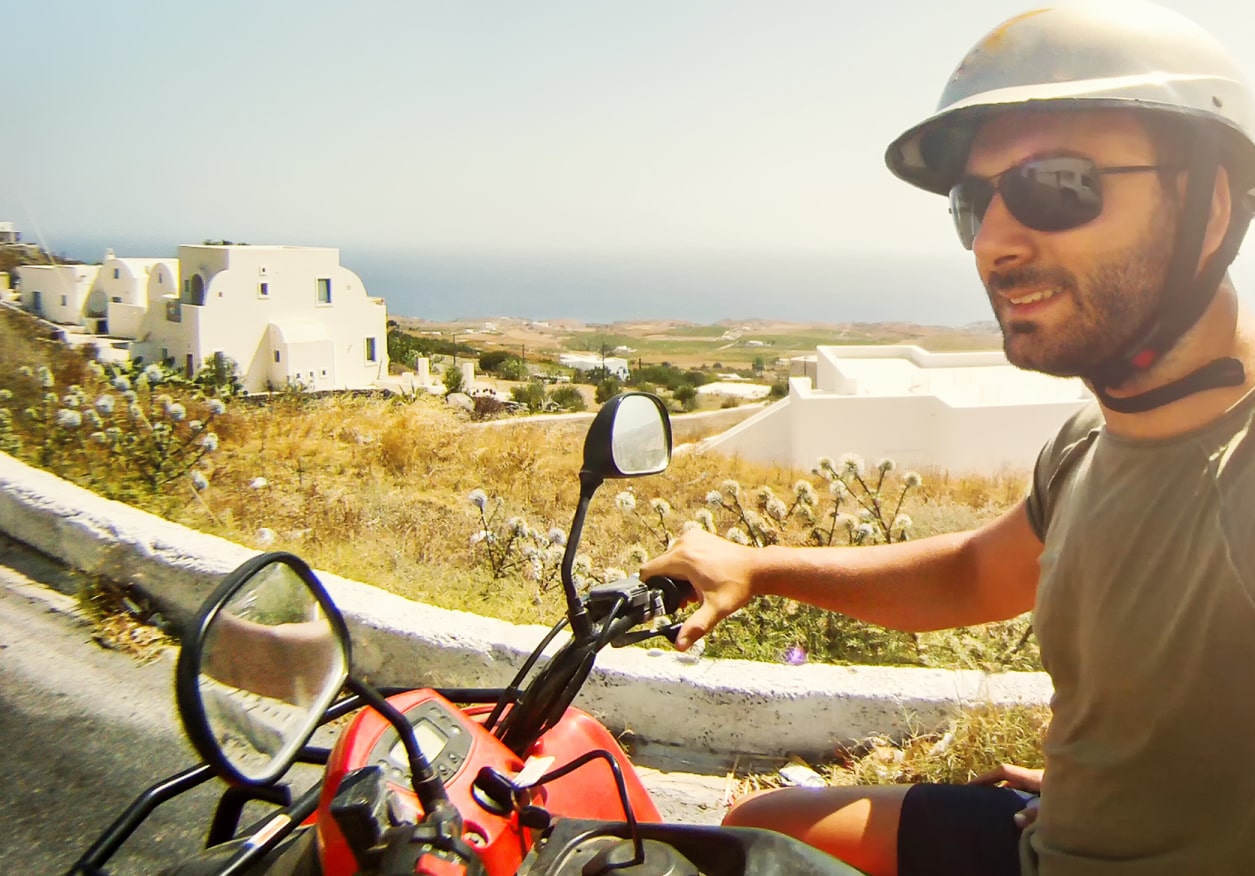 Experience the freedom of exploring any beautiful spot in Murcia's region without impediments. Wander in the wilderness, drive down the Costa Cálida and feel the sea breeze while you discover new places from the driver seat. Our quads are the perfect transportation for tourists and trippers.
An exciting tourism experience in Costa Calida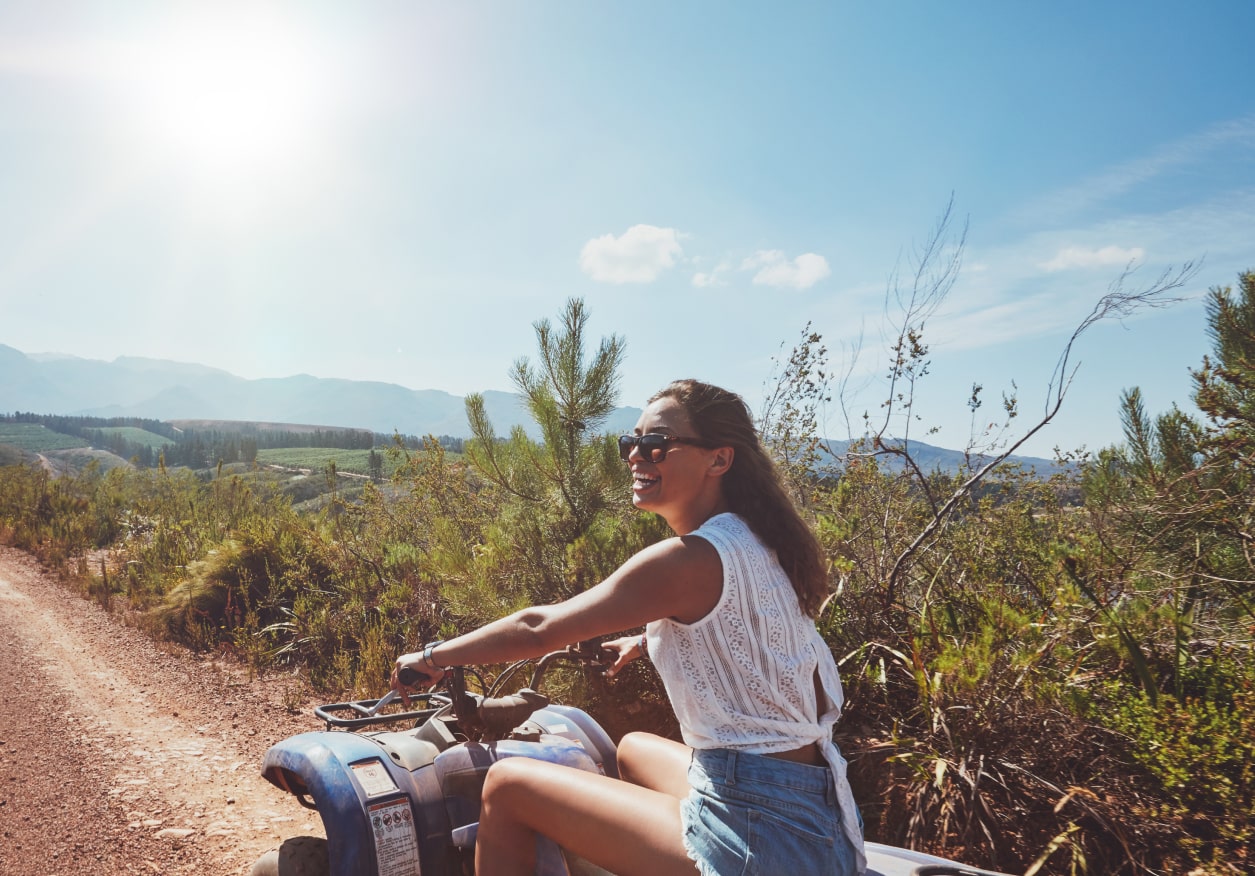 Nothing to worry about. We want you to relax and lose touch with reality for one day. You don't need to be checking the time that has passed since you left with the quad because we offer quad rentals for a full day. So, the only thing you need to worry about is where to go next.
Have fun all day long
Get your adrenaline going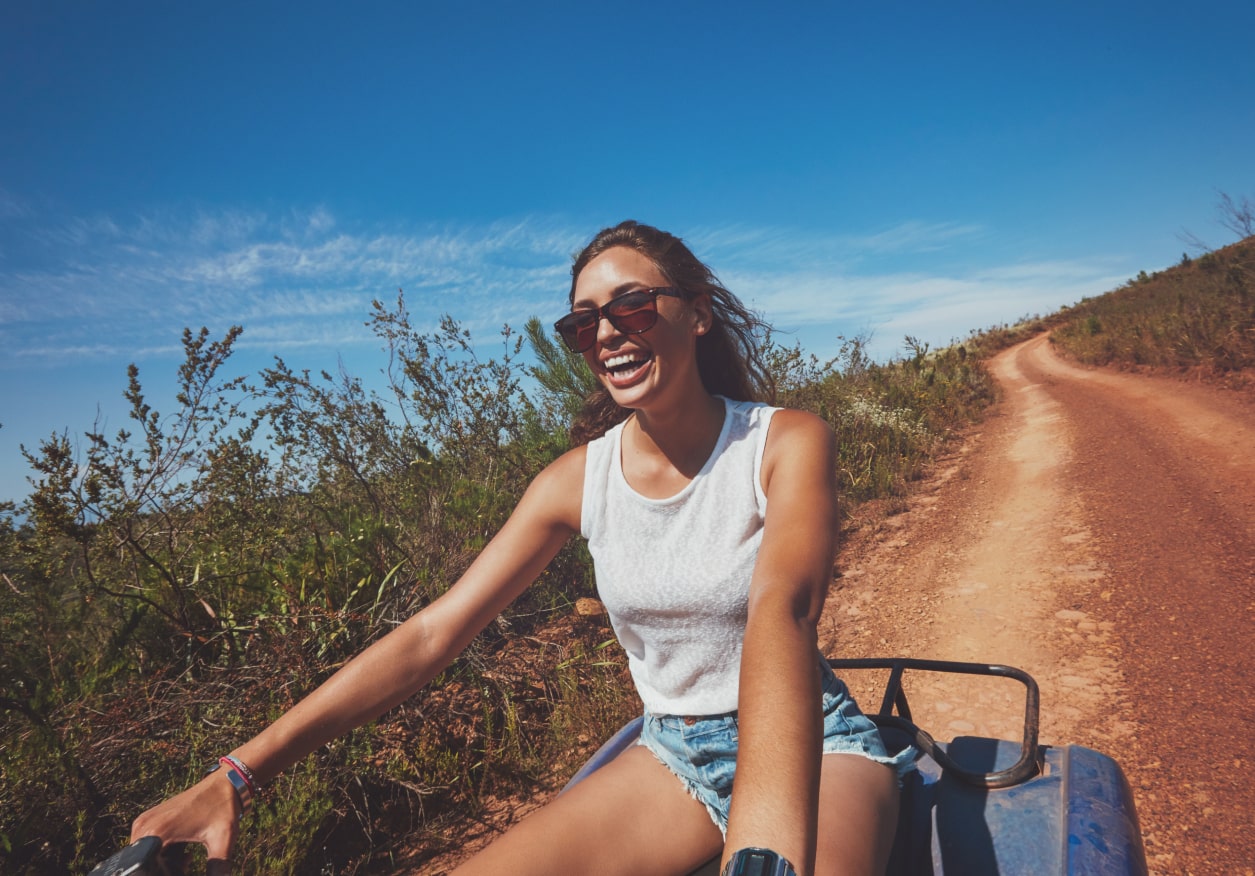 Experience the power of our robust quads 4x4. They're designed for off-road use. Whether you've been fantasising about exploring every corner of that beautiful mountain, or you'd like to have fun with friends or family in the true wilderness; our quads for rental are fast and capable on any surface.
Experience an all-terrain vehicle
These are our favourite routes
Torrevieja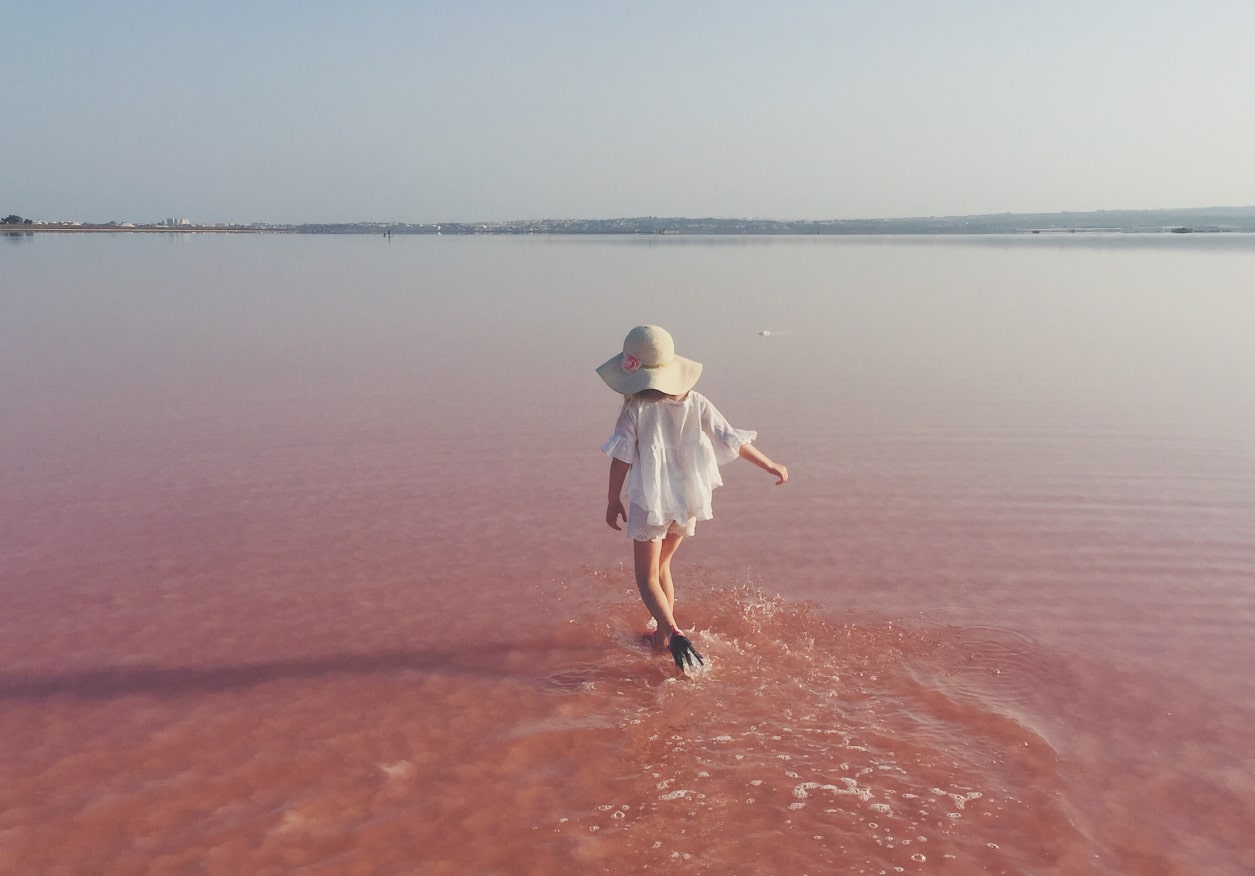 Go all over Costa Blanca and discover its secret spots. Thanks to our quads you can go deeper into the surrounding area of Torrevieja, a beautiful town in Alicante's region. We recommend you to drive around its salty lake, Laguna Salada

, and head south towards the coast.
Mar Menor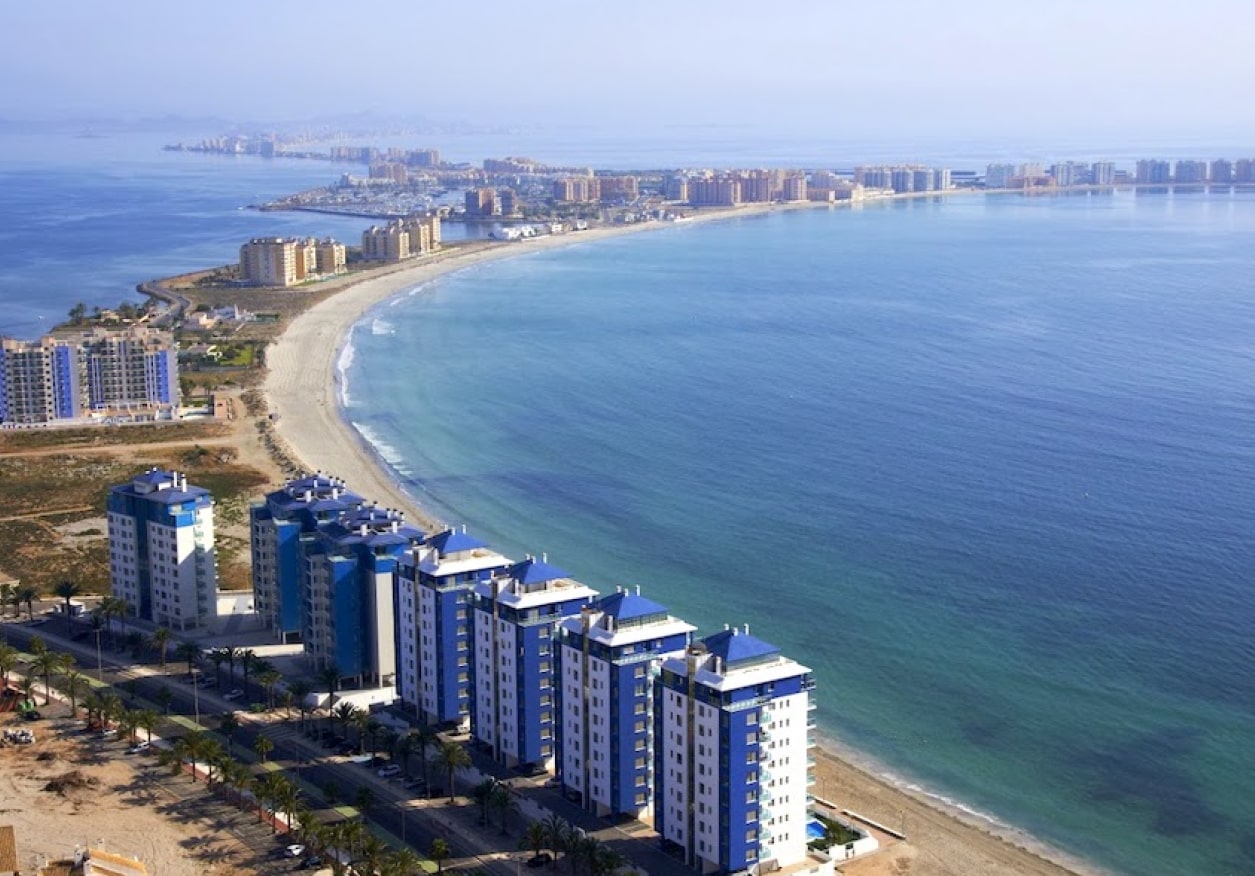 Enjoy the views from the Manga del Mar Menor, a tongue of land that separates this sea from the Mediterranean, or just sunbathe on one of the beautiful beaches. At the end of the day, don't forget to head to Cabo de Palos lighthouse to enjoy the sunset.
Cartagena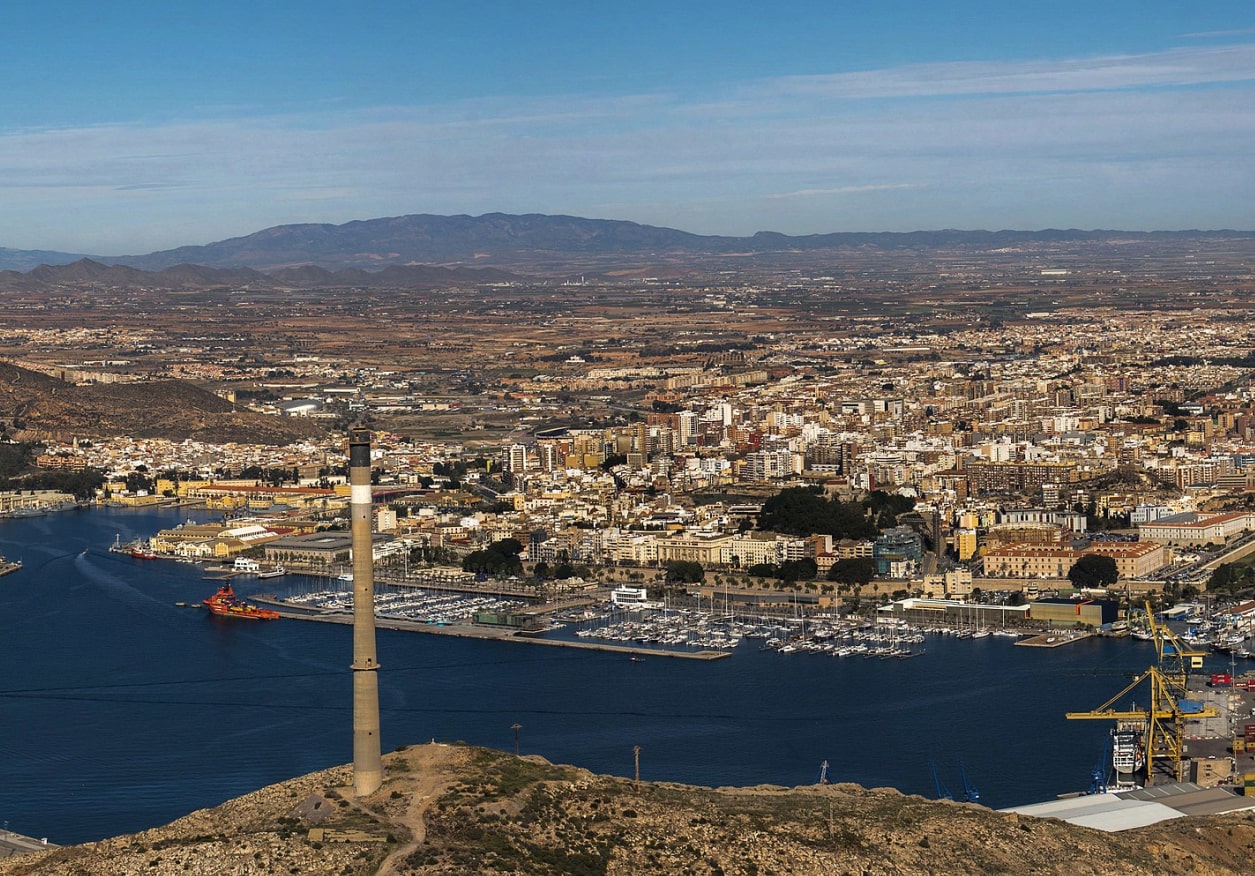 Go up to the Sierra de la Fausilla and enjoy a spectacular view of the Mediterranean sea from this beautiful mountain. There's nothing better than feeling the sea breeze while you drive our quads through the intricate dirt tracks of this majestic coastline.
Costa Cálida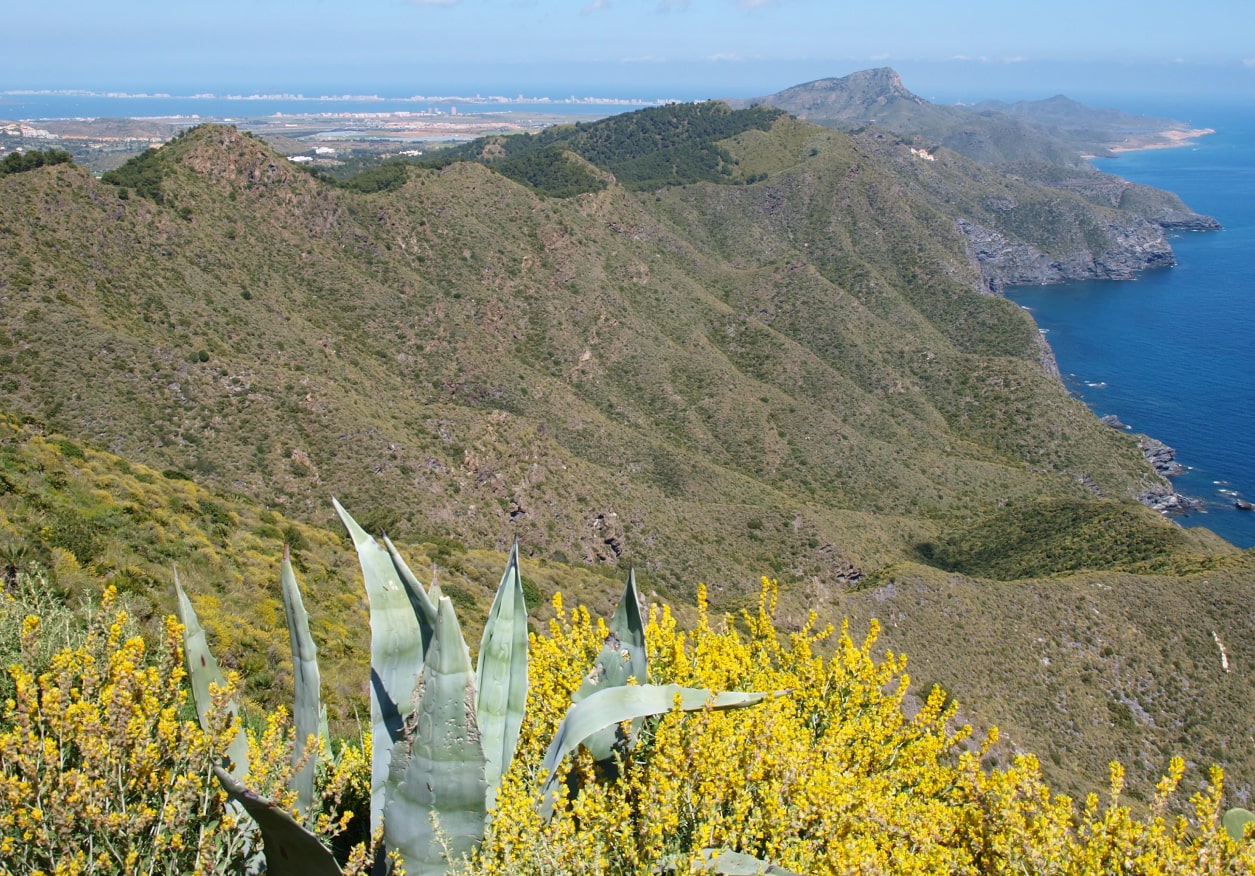 There's nothing more exciting than exploring natural wonders like this beautiful mountain, Monte de las Cenizas. Take advantage of our quads to explore the steep coastline between Cabo de Palos lighthouse and Cartagena, and don't forget to stop along the way to enjoy the nice views.
Quad Rental
24 HOURS
€100
VAT INCLUDED
Insurance included
Instructions for use
Adults over 16 years old
Book today!